Relationships and Sex Education (RSE)
In Primary Schools the RSE content focuses on 'relationships'. The information below outlines the expectations for schools and parents. The RSE Policy is available in the Policy area of this website and full consultation has previously taken place with all stakeholders. If you have any further queries, please just ask a member of the staff team and we will gladly provide further information.
Our aim is for children to know what healthy relationships are and how to interact positively and appropriately with others.
We use the 1Decision platform to support the delivery of our RSE curriculum and other aspects are taught through our Science curriculum and by the LCC Stay Safe Partnership or Big Talk Education. Any 'Sex Education' content that goes beyond our Science National Curriculum content will only be delivered with parental consent, in line with the guidance.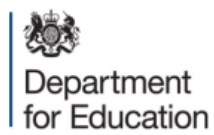 By the end of primary school: