Maths
We aim for our pupils to have a varied mathematical experience, build knowledge and to develop a range of skills that match our whole Academy aims. In Maths, this includes: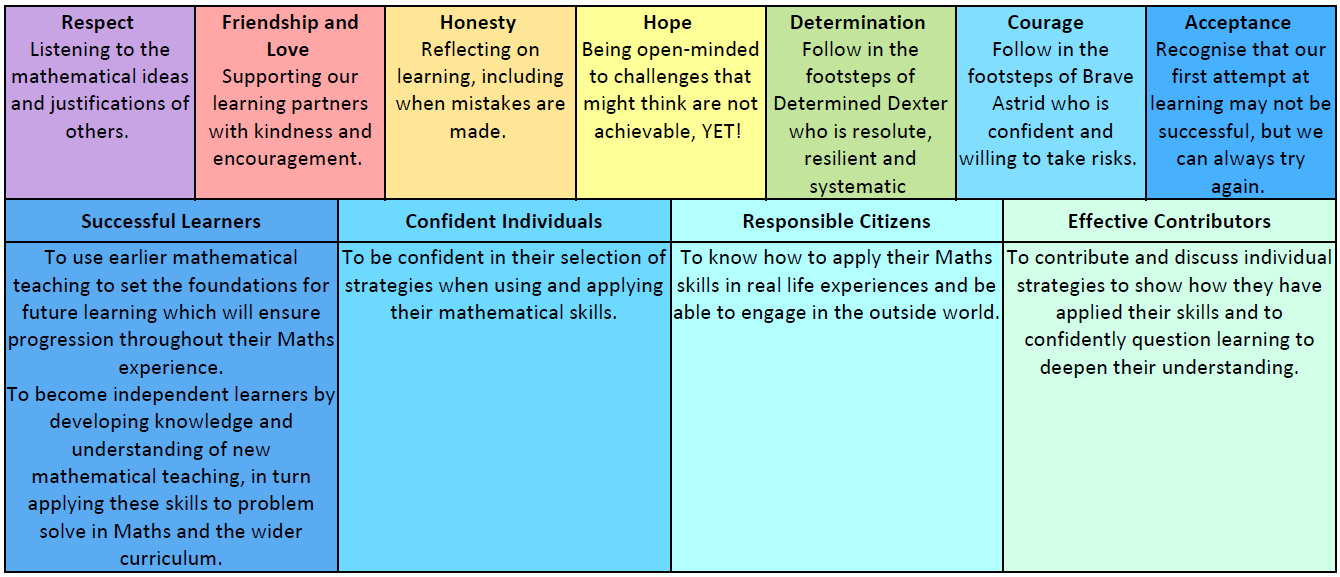 At Seathorne Primary Academy, we embrace mastery approaches to teaching mathematics. We follow the National Curriculum and use Power Maths to support our long-term planning to ensure clear sequence and progression in this subject.
The Power Maths' Characters are visible throughout mathematics teaching and learning and are used to promote the children's developing growth mindset. The characters grow with the children as they progress throughout school.